Plumbing Work
Leaking Taps, Toilets or Blocked Drains? At City Centre Maintenance MCR, we pride ourselves in providing excellent service that's also within your budget.
Electrical Work
Regardless of the size of the project, whether big or small; our electrician will attend to all your electrical needs such as wiring upgrades, remodeling and much more.
Handyman
Our technicians will treat your property with kid gloves, providing you with nothing less than the absolute best quality repairs and consultation available anywhere.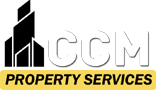 City Centre Maintenance MCR
City Centre Maintenance is a professional property maintenance and repair company serving the Manchester City Centre area. Whether it's a dripping faucet, a broken door handle, a light switch that no longer works, a toilet that won't stop running, or what have you, CCM can help.
Manchester
Property Maintenance, Handyman, Plumbers, Electricians
Roofers Manchester - Roofing Services
Roofing Services
Roofing Services Manchester
A roof is your first line of defense against the elements. Make sure it's solid and durable with roof repair and replacement from City Centre Maintenance in Manchester. Our roofing business was built the old-fashioned way – it was built on values. We value experience, personal relationships, craftsmanship, and service. For over 10 years, these values have served us and our roofing customers well. They will continue to drive us, one nail at a time.
All roofers working for us have been hand-selected for sharing similar values and expertise. We are licensed, bonded, and insured – and we care about doing a terrific job no matter what size the project may be. We perform both Residential and Commercial new roof or re-roof jobs. We work with shingles, tile, cedar shake, metal, or flat roofs.
We perform tile roof cleaning & painting, and install roof coatings. We also provide inspections, repairs, and consulting services. Take a look at why you should choose City Centre Maintenance for your roofing job.
Roof Repairs
Roof Repairs Manchester
Among the more common roof repairs we handle are:
– Flat roof repairs
– Metal roof repairs
– Repair improper roofing material and flashing installations
– Replace missing shingles or tiles
– Replace blown off roof sections
– Reinforce roofing
– Install roof braces and supports
– Reseal roofs
– Repair structural damage
– Repair storm damage
– Leak repair
– Roof renovations
– Roof replacement
We understand the importance of quality roofing materials and workmanship. Whether we're installing a new roof or repairing a leaking one, you can count on us to use quality roofing materials and flashing and to do an excellent job for you.
Roof Replacement
Reliable roof replacement & repair services in Manchester
Keep your property up to date, in style, and energy efficient with roof replacement and repair from City Centre Maintenance in Manchester. Our expertise extends to:
– Built-up Roofs
– Asphalt Shingles
– Air Conditioning Units
– Vents
– Skylights
– All Types of Flat Roofs
– Single-Side Membrane
– Roofing Systems
We are involved in all daily operations, ensuring customer satisfaction on every job. Even more, all of our roofs are guaranteed. For these reasons, happy clients frequently refer us to their friends and families.
CITY CENTRE MAINTENANCE MCR
Our address:
City Centre Maintenance (CCM)
Advantage Business Centre
132-134 Great Ancoats Street
Manchester
M4 6DE
Tel:
01612833352
E-mail:
citycentremaintenance15[at]gmail.com