Plumbing Work
Leaking Taps, Toilets or Blocked Drains? At City Centre Maintenance MCR, we pride ourselves in providing excellent service that's also within your budget.
Electrical Work
Regardless of the size of the project, whether big or small; our electrician will attend to all your electrical needs such as wiring upgrades, remodeling and much more.
Handyman
Our technicians will treat your property with kid gloves, providing you with nothing less than the absolute best quality repairs and consultation available anywhere.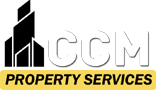 City Centre Maintenance MCR
City Centre Maintenance is a professional property maintenance and repair company serving the Manchester City Centre area. Whether it's a dripping faucet, a broken door handle, a light switch that no longer works, a toilet that won't stop running, or what have you, CCM can help.
Manchester
Property Maintenance, Handyman, Plumbers, Electricians
Property Maintenance Services Manchester
Property Maintenance
Property Maintenance Services Manchester City Centre
Whether you own just one property or many, timely performance of regularly scheduled maintenance is an absolutely essential part of responsible property ownership. Whether you are a savvy real estate investor, or a first-time home buyer, failure to incorporate a maintenance budget into your ownership plan will leave you with big problems in the future. Consider this; After purchasing a car or truck, would you willingly choose to never wash the vehicle, nor change the engine oil? Of course not. We all take care of our vehicles and maintain them, in order to protect our investment. Yet, many people fail to properly maintain that which is potentially the single biggest investment of their lives, their real estate investment. Have you noticed a slight sag in the roofline of your home, or a small leak when it rains? Ignore those signs for too long, and you could soon be facing £10,000.00 bids for a new roof. How about the bathroom floor next to the bathtub? Notice how water seems to collect there? Ignore that for too long, and you could be facing tens of thousands of pounds worth of structural repairs. In fact, that is a very common situation where a five-dollar tube of caulk, applied soon enough, can prevent enormous repair costs in the future. Believe it. Don't take the condition of your property for granted, because it is always changing. Paying attention to the small things now will pay huge dividends in the future. And the old axiom still holds true; You get what you pay for. Don't waste your time or money with amateurs, call the professionals at City Centre Maintenance, and get the job done right the first time.
Property Improvements
Property Improvements Services in Manchester
History tells us that a property, when properly cared for, is one of the best investments money can buy. We'll help you accentuate the return on your investment by adding to or rejuvenating the building in question. We believe in increasing your property value through quality remodeling & renovation, and we'll walk alongside you every step of the way. From the initial visioning process and design to material selection and construction, we're your one-stop-shop for increasing the value of your home. Regardless of the size & scope of your project, get in touch with City Centre Maintenance Manchester today for a free estimate and get the process started.
We offer property maintenance services for Landlords, Letting agents and Property Management Companies. We offer our commercial customers a montly payment schemen which is at a discounted price. Please contact us if you require more information on our services.
Services
Property Maintenance Services – Interior & Exterior Repairs
– Painting and decorating,
– Ceiling repairs,
– Carpentry,
– Window latches, hinges, friction stays,
– Door repairs and replacement,
– Cupboard hinges, doors, shelves and drawers,
– Plumbings repairs,
– Electrical work,
– Light fittings,
– Wall repairs,
– Joinery repairs,
– Tile repairs,
– Bathroom, toiltes, shower & fixture repairs,
– Flooring repairs and replacement,- and much more. – Roof repairs,
– Leak investigation and repairs,
– Exterior lighting,
– Painting,
– Window repairs,- and much more.
We provide a wide range of Property Maintenance Services to suit all of your domestic and commercial requirements. We are proud of our approach to work and strive to maintain the highest standards at all times – conscientious, professional and friendly staff, no matter the size of the job.
About us
City Centre Maintenance MCR takes care of all kinds of Property Maintenance Services for landlords and homeowners in and around the Manchester City Centre and surrounding area's. Our highly experienced tradesmen are fully qualified and experienced in the work you have booked them to do.
City Centre Maintenance MCR exists to support your business, so we are committed to providing accurate, timely and efficient property maintenance services for residential and commercial clients in the Manchester City Centre and surrounding area's. We often specialise in rental property, with landlord's simply giving us a list of jobs.
We provide a wide range of services throughout Manchester City Centre. Handyman services include electrical, painting, decorating, plumbing and odd jobs. Bookings can usually be made with just 24 hours notice, although same day service may be available, particularly for emergency jobs.


CITY CENTRE MAINTENANCE MCR
Our address:
City Centre Maintenance (CCM)
Advantage Business Centre
132-134 Great Ancoats Street
Manchester
M4 6DE
Tel:
01612833352
E-mail:
citycentremaintenance15[at]gmail.com