Plumbing Work
Leaking Taps, Toilets or Blocked Drains? At City Centre Maintenance MCR, we pride ourselves in providing excellent service that's also within your budget.
Electrical Work
Regardless of the size of the project, whether big or small; our electrician will attend to all your electrical needs such as wiring upgrades, remodeling and much more.
Handyman
Our technicians will treat your property with kid gloves, providing you with nothing less than the absolute best quality repairs and consultation available anywhere.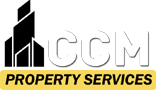 City Centre Maintenance MCR
City Centre Maintenance is a professional property maintenance and repair company serving the Manchester City Centre area. Whether it's a dripping faucet, a broken door handle, a light switch that no longer works, a toilet that won't stop running, or what have you, CCM can help.
Manchester
Property Maintenance, Handyman, Plumbers, Electricians
Handyman & Property Maintenance Services Manchester

CITY CENTRE MAINTENANCE MCR
Our address:
City Centre Maintenance (CCM)
Advantage Business Centre
132-134 Great Ancoats Street
Manchester
M4 6DE
Tel:
01612833352
E-mail:
citycentremaintenance15[at]gmail.com
I would highly recommend City Centre Maintenance. As a letting agent, we have used them for several years and they have always responded quickly when we have required their expertise and help. They are reliable, friendly and competitively priced.
I have used CCM on numerous occasions now, from small jobs to complete bathroom refurbishments and I have to say they have delivered a prompt, professional job every time to a high standard. Even when I have asked for changes they never complained and did what I requested. Very knowledgeable in all areas, would highly recommend!
City Centre Maintenance have completed several jobs at the apartments I manage. I can highly recommend them as all works have been done to a very high standard and on time. Their customer service and communication is very good and I am sure that I am one of many satisfied customers.