Plumbing Work
Leaking Taps, Toilets or Blocked Drains? At City Centre Maintenance MCR, we pride ourselves in providing excellent service that's also within your budget.
Electrical Work
Regardless of the size of the project, whether big or small; our electrician will attend to all your electrical needs such as wiring upgrades, remodeling and much more.
Handyman
Our technicians will treat your property with kid gloves, providing you with nothing less than the absolute best quality repairs and consultation available anywhere.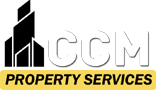 City Centre Maintenance MCR
City Centre Maintenance is a professional property maintenance and repair company serving the Manchester City Centre area. Whether it's a dripping faucet, a broken door handle, a light switch that no longer works, a toilet that won't stop running, or what have you, CCM can help.
City Centre Maintenance MCR - About us
City Centre Maintenance MCR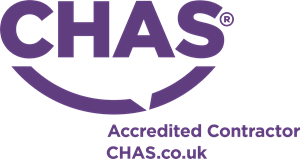 Have a plumbing, electrical or decorating problem? Or need something hung up, furniture assembled or even something fixed? Our qualified and professional handymen carry out a wide range of repairs everyday. We can help you by putting up shelves, changing light fittings, assembling furniture, mounting plasma screens, changing locks or repairing a dripping tap. We operate a "fit 4 u" service. This means that you can supply the parts and all you pay us to do is fit them keeping your costs as low as possible. We are also able to order parts on your behalf if it makes your life easier. All the handy man work we undertake is guaranteed so if for any reason you are unhappy with the finished result we come back to do it again free of charge. We are also fully insured, with public liability cover – handyman in Manchester.
City Centre Maintenance MCR was established with a simple goal in mind…. To provide a professional, reliable and friendly handyman and maintenance service, at a value for money price. We believe our growth is due to our 100% customer care policy which continues to put our customers first. Our continuous commitment to ensure customer satisfaction is what is drives our business forward and gets us recommended by a large majority of our customers. With a skilled and professional workforce, everyone working at city centre maintenance mcr is kind, courteous and helpful not to mention exacting in their standard of work. Our slogan 'on call to lend a hand' really
Sums up the experience you will have once you have contacted us. We are fully insured and all work comes with a complete customer satisfaction guarantee.
What we do?
We cover Manchester City Centre and surrounding area's. We will endeavor to attend emergency call out within the hour if possible, all other work will be done usually within 2 days of your enquiry. Most of the work we do are the smaller jobs that take anywhere from 1 hour to 1 day, however for those larger jobs we can give you a fixed price detailed quotation. We am always available for sensible no obligation advice, and will always arrive on time with a happy smile. We established this company after many years working in the property maintenance and refurbishment industry gaining all the various skills from plumbing to painting. We realized there was a need for multi-skilled tradesmen to do all those jobs that larger or dedicated trade companies wont do or charge a fortune for. We will do any job regardeless of size, from plumbing repairs or installation to full kitchen fitting, painting a ceiling or patching plaster, replacing a light fitting or electric socket to building a beautiful bespoke patio with water feature, infact you name it we will do it. Please call our friendly customer service team to discuss prices and availability.
You will always be treated as a valued respected customer, we will always keep the workplace clean and tidy and keep you informed at every stage of the job. Please contact me if only for advice on a job your not sure of, nothing is too much trouble.
CITY CENTRE MAINTENANCE MCR
Our address:
City Centre Maintenance (CCM)
Advantage Business Centre
132-134 Great Ancoats Street
Manchester
M4 6DE
Tel:
01612833352
E-mail:
citycentremaintenance15[at]gmail.com