Plumbing Work
Leaking Taps, Toilets or Blocked Drains? At City Centre Maintenance MCR, we pride ourselves in providing excellent service that's also within your budget.
Electrical Work
Regardless of the size of the project, whether big or small; our electrician will attend to all your electrical needs such as wiring upgrades, remodeling and much more.
Handyman
Our technicians will treat your property with kid gloves, providing you with nothing less than the absolute best quality repairs and consultation available anywhere.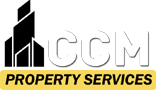 City Centre Maintenance MCR
City Centre Maintenance is a professional property maintenance and repair company serving the Manchester City Centre area. Whether it's a dripping faucet, a broken door handle, a light switch that no longer works, a toilet that won't stop running, or what have you, CCM can help.
Manchester
Property Maintenance, Handyman, Plumbers, Electricians
Painters & Decorators Manchester - Painting Services
Painters Manchester
Are you looking for professional, efficient painters and decorators in the Manchester City Centre area?
If so, do not look any further as City Centre Maintenance is the company for you. We are an extremely well experienced company that has an ever growing reputation across the UK for completing all painting and decorating work to an incredibly high standard. We have been established for well over ten years now and this has given us a vast amount of experience in our line of work. This experience has lead to us becoming extremely versatile in the services we offer to customers. These services include:
– Specialist Wall-Coverings,
– Intumescent Coatings,
– Anti-Graffiti Coatings,
– Floor Coatings,
– Internal and Exterior Floor Painting & Cleaning.
If you require a service which has not been listed above then do not hesitate to use the contact details given to get in touch and we will be able to discuss your requirements further with you.
Decorators Manchester
Decorators Manchester
We are offering many options that will make you falling in love with your property – again. Our reliable team of Manchester painters & decorators will take the time to get the job completed with your specific requirements in mind, so you're guaranteed the right advice and a quality finish every time. Our services include painting new and old buildings from private houses to commercial buildings and offices.
We also offer a wall-papering services to suit your requirements. We are dedicated to providing you with a level of service that is unmatched. Our attention to details and eye for design ensures an enjoyable experience. Our painting and decorating services include, but are not limited to interior & exterior painting (commercial & residential), wallpaper stripping, wallpapering (paper & vinyl), damp treatment/ stain blocking and much more.
City Centre Maintenance offers full interior and exterior painting services and solutions for both houses, apartments and commercial clients in the Manchester City Centre and surrounding area's. We will liaise with you to ensure that your project is delivered on time, on budget and include all of the requirements in the scope of works, covered with you at the start of the project.
Specialist Wall Coverings in Manchester
Professionalism comes in abundance with our company as shown by the fact we have completed work for many well known companies. We strive to deliver a sensational service to our clients to ensure one hundred percent customer satisfaction is maintained. One of the ways we aim to do this is by making our service great value for money, thus showing that quality service comes to our clients at a quality price.
Why us?
Why choose City Centre Maintenance?
There are many reasons to paint your home or business, inside and out. Beyond the obvious aesthetics, new paint jobs actually help increase the durability of the building's surfaces by protecting them from the elements. Your home could very well be the biggest investment you've ever made, and we can keep it looking just as nice as it looked to you when you first bought it. We perform full-service paint jobs – colour & texture consultation, prep & primer, main surface & trim, and final clean & touchup. Your home could very well be the nicest one on the block! From a business perspective, we also offer touch-up services & full-scale paint jobs inside and outside, all designed to make your building and business look and run great. Decorating may seem easy, but obtaining a professional result takes much more than a brush and a can of paint. It takes an expert painter & decorator. Our Manchester painters & decorators are craftsmen; as much artists and interior designers as anything else. Whatever painting or decorating that you need doing in your home or business in Manchester we can help with a reliable, courteous and honestly priced service.
Services
Private – Domestic / Painting & Decorating
Here at City Centre Maintenance Manchester we have the perfect team to turn your house into a home! We let you take control, and then we bring your ideas to life. Our team can hang all types of wall coverings anywhere you desire to finish off a room in style. All surfaces, inside and out can be painted in a finish of your choice to your exacting standards!
Commercial / Painting & Decorating
We know image is everything! Simply re-decorating the interior/exterior of your business premises can have a huge impact on how the public view you as a potential source of service. A smart team and well maintained property is the first step towards gaining new customers. When you choose City Centre Maintenance we help give customers the confidence to choose you by giving you a professional image from the start. Remember, the entrance is the first thing they see, and first impressions are vital!
So, for fantastic painters and decorators in Manchester, get in contact with us today. You can call us directly from the number which has been displayed above or, alternatively, you can send us an e-mail from our "Contact Us" page with regards to any enquires you wish to make. We look forward to hearing from you soon!
CITY CENTRE MAINTENANCE MCR
Our address:
City Centre Maintenance (CCM)
Advantage Business Centre
132-134 Great Ancoats Street
Manchester
M4 6DE
Tel:
01612833352
E-mail:
citycentremaintenance15@[at]gmail.com