Plumbing Work
Leaking Taps, Toilets or Blocked Drains? At City Centre Maintenance MCR, we pride ourselves in providing excellent service that's also within your budget.
Electrical Work
Regardless of the size of the project, whether big or small; our electrician will attend to all your electrical needs such as wiring upgrades, remodeling and much more.
Handyman
Our technicians will treat your property with kid gloves, providing you with nothing less than the absolute best quality repairs and consultation available anywhere.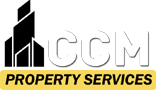 City Centre Maintenance MCR
City Centre Maintenance is a professional property maintenance and repair company serving the Manchester City Centre area. Whether it's a dripping faucet, a broken door handle, a light switch that no longer works, a toilet that won't stop running, or what have you, CCM can help.
Manchester
Property Maintenance, Handyman, Plumbers, Electricians
Lock Repairs Manchester City Centre
Lock Repairs Manchester
Lock Repairs in Manchester
We have a team of Locksmiths on hand every day that have been specially selected for their ability and quality of service, making sure you have the best person for the job.
All of our engineers are fully trained in all aspects of the trade to ensure that no job is too big or too small for them to handle.
We make sure that our vans are fully stocked on a daily basis to ensure that most jobs are completed on our initial visit and often within the first hour.
As well as providing a high quality service for residential properties, we also have experience in the commercial and industrial sectors, with a portfolio of clients including major high street brands and corporations that use us for their many sites on a daily basis.
Our services include:
– Lock repairs,
– Lock replacements,
– Fresh installations of locks,
– Gaining access if you are locked out of your property,
– Gaining access to safes,
– Replacement or repair of hinges and locks on all types of windows and doors,
– Domestic or Commercial Properties.
If you are locked out of your property, we are able to gain entry to your door in a number of ways and in most cases, without damaging the lock.
We are able to repair or replace, locks, handles and mechanisms on all types of UPVC doors and windows and most jobs are a fixed price, so there are no hidden costs.
Our services offered are available 24 hours/7 days by one of our fully qualified and insured Locksmiths.
Emergency Callouts
Lock Replacements in Manchester City Centre
We offer a prompt and efficient service. We can usually gain entry with no damage to the lock. We ALWAYS complete every job with the minimum if inconvenience to the customer, and using no more materials than necessary or requested.
Changing Locks in Manchester City Centre
Our vans carry hundreds of different locks for like for like replacement, or upgrading when required. For your peace of mind additional keys can usually be provided using key cutting equipment in our vans.
Broken your key in the lock?
We can usually remove it and cut a replacement on site if required. If you cannot answer any of these questions don't worry! But it helps us to estimate the cost of the job. The more detail we can get, the more accurate we can be. We try to quote for the job, not an hourly rate/callout charge. Beware of anyone offering "no callout charge." Nobody will travel to/ from a job for nothing. They will cover those costs in other ways, such as a higher bill to the customer. For further information on any of the services we offer, please do not hesitate to get in touch and a member of our team will be delighted to assist you.

Key Cutting
Key Cutting in Manchester
We can cut most types of keys either in our vans or at our premises in Manchester. These include:
– Key Cutting,
– Cylinder (Yale Type),
– Mortice (Chubb Type),
– Safe,
– Radial Pin (Tubular),
– Dimple,
– Laser (Milled).
Many keys can be cut to number for garages, filing cabinets, desks, cars, boats, motorcycles etc.
If keys are lost to a vehicle, we can usually gain entry and cut keys. We can also program these keys to operate the ignition.
CITY CENTRE MAINTENANCE MCR
Our address:
City Centre Maintenance (CCM)
Advantage Business Centre
132-134 Great Ancoats Street
Manchester
M4 6DE
Tel:
01612833352
E-mail:
citycentremaintenance15[at]gmail.com